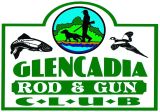 O.K , so this is a new page to the site and I would like to tell all that I am proud to be a Patriot and 1st to jump on the band wagon for the fight , but, these views may not
necessarily reflect the opinions or veiws of Glencadia or its Members and should be taken at face value. My point is , get educated , make your own opinion, get involved and VOTE!
NY2A Grassroots Coalition, site ,where Patriots connect to defeat the NY SAFE act
OUR 2014 Demand Petition Post Cards Drive Begins NOW
http://www.scopeny.org/home/ a good source of NY information

NY pistol permit opt out info and form

New York State Police SAFE ACT field guide pdf.

See Ya next meeting.





Member's meeting is the 2nd Tuesday of every month @ 7:30